Talking Plush Girl Dog Video Recorder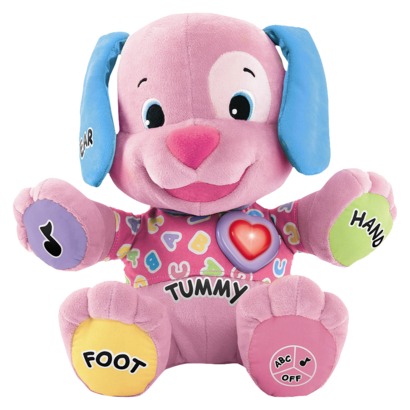 This fully functional toy is the perfect device for keeping an eye on your young ones.
No one will suspect that this harmless stuffed bear is recording them. Toss it amongst a pile of toys in your childs room, or have your child carry it to day care, there is no discernible difference between the electronics normally in the toy and the DVR system we added. (Please note however, that
while the bear retains all of its original electronic functions, it is not a toy and is designed to be used as a security device).

High resolution video and audio. Records clear 1280 x 960 resolution video at 30 frames per second.

You can record in three different modes: continuous video, motion detection, or audio only.

Keep watch all day. The files are stored to 32 GB of internal memory; when the memory is full older files are automatically overwritten. With a ten hour battery and motion detection setting, you don't have to worry about missing anything.



Features

Looks just like a plush talking dog
Original talking functions completely intact
30 hour battery life
Motion detection



Technical Specs

Battery life: 30 hours
Storage: 32GB internal
Resolution: 1280 x 960 @ Up to 30 fps
Viewing angle: 72°



Includes

1 Stuffed Dog Video Camera
1 Remote control
1 USB Cable


MG-1001 Talking Plush Girl Dog Video Recorder
Our Price Only $599 CAD