Hi Definition Covert Spy Camera Power Outlet With 16GB Of Storage

Our online Spy Store based in Vancouver Canada ships high quality hidden spy cameras throughout North America and Worldwide.
One of our newest spy cameras is the high definition covert spy camera power outlet.
This camera features a full colour camera and DVR unit built into a fully functional power outlet that features a remote control, high resolution video, motion detection setting,16GB of storage, and a Lifetime Warranty!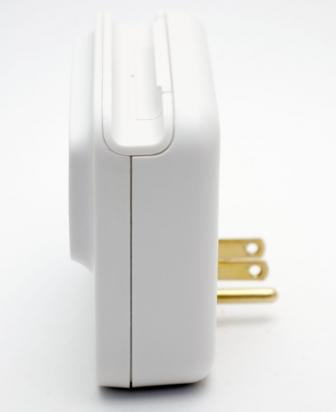 The Power Outlet hidden spy camera DVR is perfect to keep watch at your home or office. This unit features working electrical plugs (North America) and there are no batteries to charge!

Simply plug into an outlet, turn it on, and walk away. The outlet will capture all the evidence your need.

Quality color video.  The camera records High resolution 1280 x 960 footage at 30 frames per second. Clear video ensures the essential details are visible.
Features
Easy To Use-Supplied With Remote Control

Top 3 Plugs Fully Functional

Working Adapter With USB Plugs

High Resolution Full Colour Video

No Charging Required

Windows (up to Windows 8) And Mac Compatible

Technical Specs
Video Resolution:

30 fps @ 1280 x 960



Viewing Angle 72°

Storage 16GB

Storage Consumption Approx 1GB Every 30 Minutes

Includes
1 Hidden Spy Camera Power Outlet

1 Remote Control

1 SD Card Reader

MG-1053 High Definition Covert Spy Camera Power Outlet With 16GB Of Storage

Our Price Only $339!