iPhone 4 Hidden Camera Charger With Invisible Night Vision

True Night-vision Sony iPod Dock/Clock Radio. Totally covert Camera/DVR and full resolution D1 video (720 X 480 @ 30fps Real Time). Totally Invisible  IR Illumination records in total darkness. Turbo D1 pre-record captures 6 seconds of video before each motion activated event- making sure you see all the action!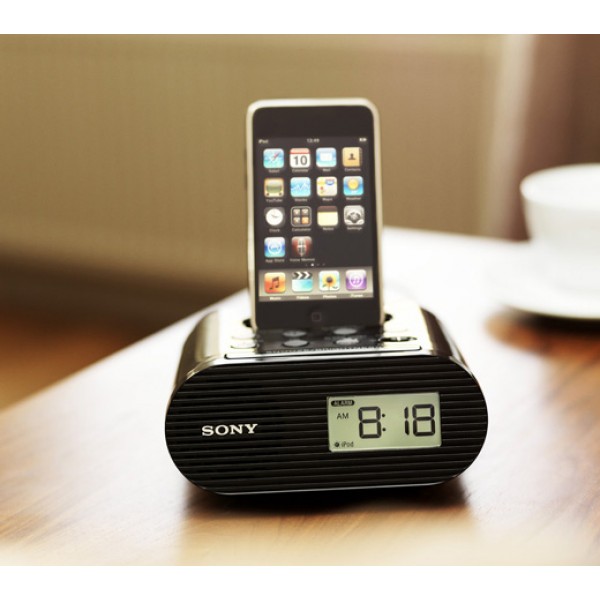 This very small, low profile Sony clock radio/ iPhone dock is just like the one that you can purchase from your local retailer, except that it has been professionally modified and contains a complete covert motion activated, high resolution, color day/night video recording system. The Low Light High resolution Color mini camera installed inside the unit will give you an excellent color picture during normal lighting conditions to switch then to a very clear B&W image under totally darkness thanks to the advanced camera board combined with the IR's LED (infrared illumination) also hidden inside the unit.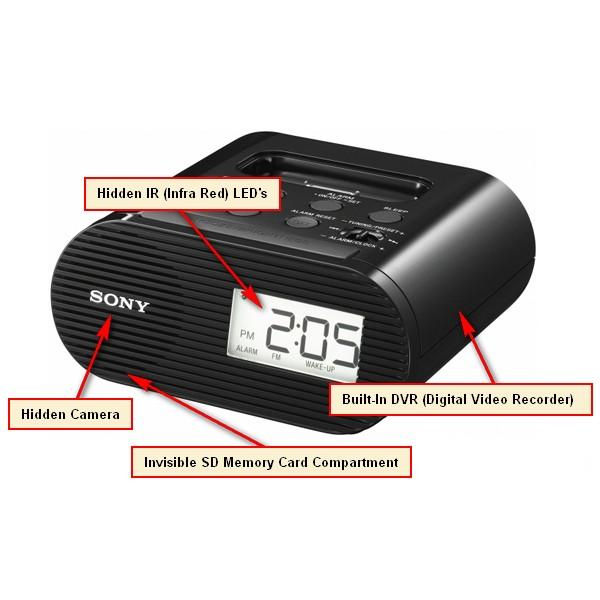 A tiny pinhole camera peers out from behind the speaker grille to capture a clear view of all the action. Recordings are stored on a very well hidden micro SD card, for later playback on your PC or directly from the radio itself to your TV.
Up to 160 hours of video can be recorded, completely unattended. When the lights go out, no problem, our camera automatically switches to B&W and an array of totally invisible "no glow" micro IR illuminators (totally hidden behind the clock display) spring into action, and nothing is missed. All functions of the radio work as normal.

Features
Technical Specs
Normal looking and working iPhone dock

Full Resolution D1 Video 720 X 480


Frame Rate: 30 fps

Motion Detection Activation

Remote Control Activation

Memory: SD Cards Up To 32GB
Includes
ST-1002 Sony iPhone Dock/Clock Radio With Hidden Camera

Our Price Only $569 CAD