Bug Detection- Bug Sweeps-Debugging Equipment

Are You Concerned Your Home, Car, Or Business Is Bugged Or Wiretapped?
Covert Eavesdropping has many names. Audio Surveillance, Video Surveillance, Wire Tapping, RF Transmitters, Listening Devices, Electronic Surveillance, Bugging, Drop Phones, GPS Units, and Acoustic Bugs.
All of these devices share the same purpose, to gather information through the use of electronic devices.
How Can We Help?
With the almost daily increase of new smaller, faster, better, and cheaper technologies, what was once only seen in movies has become an reality in today's world. As new technologies become available to "bug" a business or residence, new counter surveillance technologies become available to locate the "bugs". Six Technologies Inc. offer bug detectors that are high quality, are up to date to detect the latest technologies, and are easy to use.
---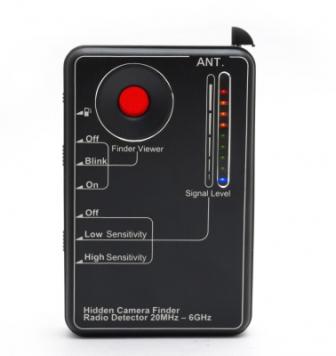 Our latest detector is the latest in top-of-the-line portable technology. Packs all the features you would expect in larger, bulkier, and more expensive units. Designed to locate bugs hidden in the surrounding area, this particular detector features silent vibration mode, allowing you to search for bugs without anyone else listening in.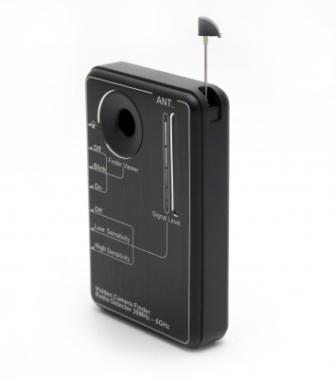 Are you worried that you may be being filmed without your knowledge? This wireless detector can detect hidden wired and wireless video cameras, dead or alive.
Professional grade. You're looking at a great bug detector at a great price!  This professional wireless signal sweeping device is a customer favorite and will be an invaluable tool for your bug sweeping needs.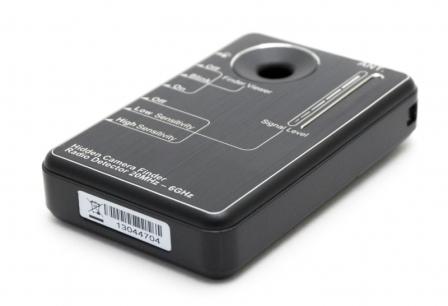 Features
Detects Hidden Hardwired & Wireless Cameras
RF Bug Scanner 20 MHz to 6 GHz

Adjustable sensitivity
Detects Cell Phone Transmissions
Detects GPS Transmissions
Covert Silent Vibration Mode
Detects WIFI Transmissions
Professional Law Enforcement Grade Unit

Includes
1 x Professional Bug Detector

2 x AAA Batteries


1 x Instruction Booklet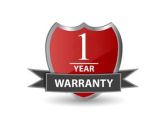 MG-1057 Bug And Camera Detector

Our Price Only $399
---