Bluetooth Covert Video Camera With Audio & 4GB Storage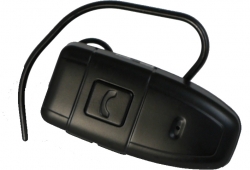 Bluetooth Covert Video Camera With Audio And 4GB Storage

We use this all the time on undercover missions! One of the few devices that videos where your head is turned. Ideal for close quarters surveillance.
Looks just like a Bluetooth earpiece, no one will know that your discreetly taking color video recordings. Hiding a spy camera and microphone in a Bluetooth is clever.
*Note: This is not a functional bluetooth device

Features

Records color video and audio

Can record audio only

Capable of taking still images

Looks just like a bluetooth earpiece
Technical Specifications

Video resolution: 640 x 480 AVI

Internal lithium-ion

internal 4GB storage


Looks just like a bluetooth earpiece
Includes

1 x HCBluetooth

1 x Instructions


1 x USB cable

1 x Software disc

1 x Rubberized earpiece cover
MG-1012 4GB Bluetooth Headset Video Camera 

Our Price Only $165!