Hi Definition Covert Spy Camera Mini Clock With 16GB Of Storage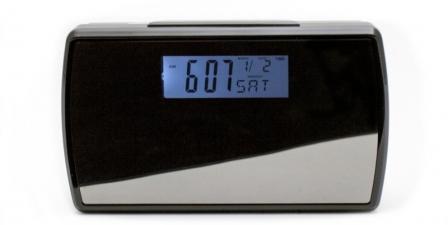 Our online Spy Store based in Vancouver Canada ships high quality hidden spy cameras throughout North America and Worldwide.
One of our newest spy cameras is the high definition covert spy camera mini clock.
This camera features a full colour camera and DVR unit built into a fully functional power clock that features a remote control, high resolution 1280 x 720 video, motion detection setting,16GB of storage, and a Lifetime Warranty!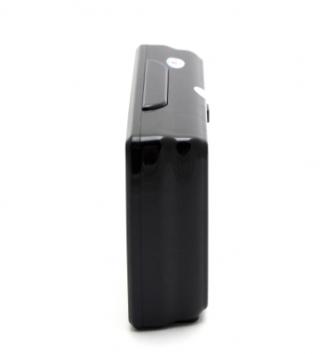 This model is lightweight and about the size of a Smartphone, making it perfect for pocket or suitcase travel. It can sit on the hotel nightstand and never raise suspicion.
You can record 10 hours of clear 1280*720 resolution video using either the continuous video recording mode or the motion detection mode. Or if you want, you can plug the clock in with the included AC adapter and never have to worry about battery life! In addition to it's great new camera, there will be no indicator light during any of the recording modes, so can never draw undue attention, even in motion detection mode.
The camera is even capable of a 120º viewing range so it can follow the movements of anyone who walks through the room. When it comes to storing all this vital footage, the mini clock travel portable supports MicroSD card storage ranging from 2GB – 32GB. Not only is this a covert camera, but it is also a functional clock with a display that shows the current time, date, and day of the week all at once. Pressing the top button will audibly tell you the time as well as the temperature. So next time the housekeeper comes to clean when you aren't home, keep an eye on their activity.
Features
Easy To Use-Supplied With Remote Control


Record while charging on included AC adapter

High Resolution Full Colour Video


No indicator light while in record mode

Windows (up to Windows 8) And Mac Compatible

Technical Specs
Includes
1

Mini Clock Pro Portable High Definition

1 Remote Control


1

Charging AC adapter

1

USB Cable

1 I

nstruction Booklet
MG-1058 High Definition Covert Spy Camera Mini Clock With 16GB Of Storage

Our Price Only $249!