Eagle Dash Cam Full HD 1080p Car Camera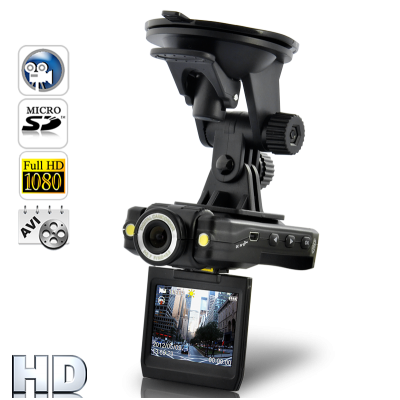 Conveniently record hassle-free Full HD 1080p video in your car with this amazing new powerful mini Car DVR!
This little Car Camera can record 30fps video at 1080p/720p/480p. The wide angle HD Eagle Dash Cam will capture clear video for monitoring you car or journey; providing the ultimate DVR experience for an amazing price.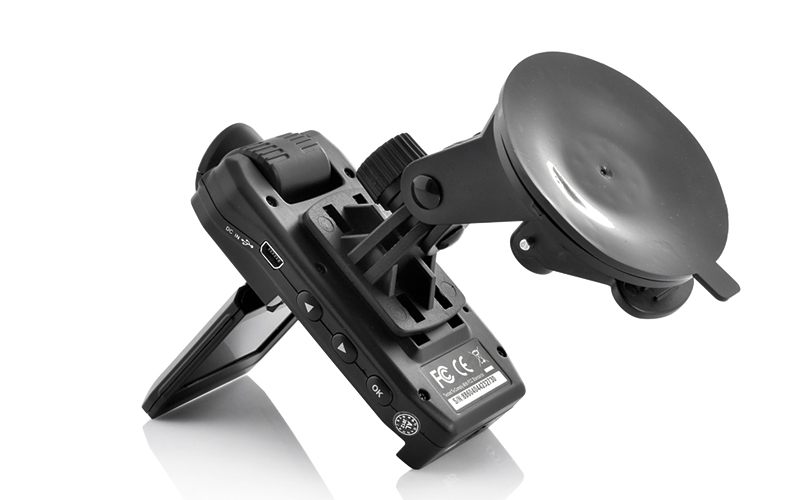 It has a flip-out LCD Screen, anti-shake function, a versatile mount, rotating cam head, a solid black casing and USB cable, MicroSD card slot, Motion Detection, and so much more!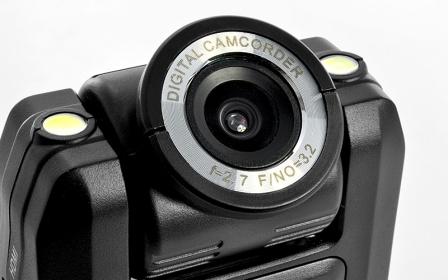 Easy to Use - Advanced Features
The compact black Eagle Dash Cam is very easy to setup, mount and start recording from the moment the device is turned on. It performs very fast from turning on to recording. You can record in 3 Different Modes, power on normal continuous recording, motion detection recording, and cycled recording for saving data space.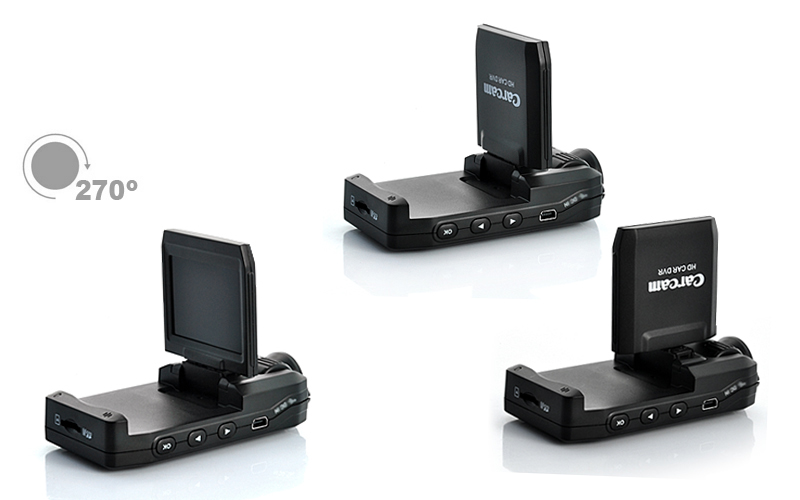 You don't have to mess around with this camera to get it to work. Just switch the car camera on and it can instantly auto-record awesome HD video. It has a great 140 degree Wide Angle view for getting the full view of the road in front of you, the Lens also rotates 180 degrees and the LCD screen 270 degrees. All this plus an easy-to-setup suction pad and a versatile mount mean you can set the camera up however you want.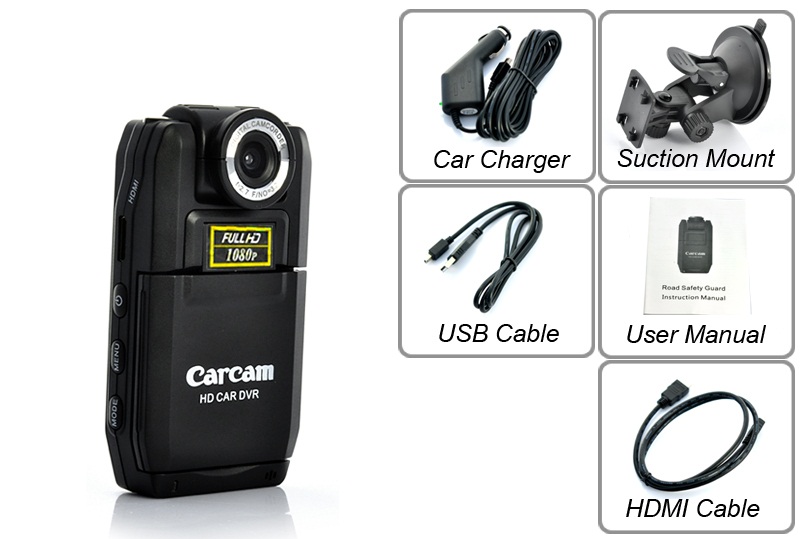 At a Glance...
1080p Full HD Portable Car DVR
Multiple Video Modes – Motion Detection, Cycled Recording
MicroSD Card Slot – 32GB compatible for excellent storage capabilities
Multi Language Menu – Easy to Navigate and very fast to Turn On and Record
Compact Slick Black Casing – for an inconspicuous Car DVR
Built-In Microphone records Audio
Solid USB cable and a HDMI port to use with a larger monitor if desired
270 Rotating Display and 180 Rotating head are strong and won't give any backlash
Can be used for Car/Vehicle Insurance /Hobbies/Sports Action Camera / Office / Surveillance
Manufacturer Specifications
Full HD Portable Car DVR
Screen size: 2 inch
Power source: 12V car cigarette lighter adapter
Max external memory supported: 32 GB (not included)
Image sensor: 3MP CMOS 1/3.2"
Color: Black
Field of view: Wide Angel 120-140 degrees
Front lens rotation angle: 180 degrees
Screen rotation angle: 270 degrees
Double White SMD LED's
H.264 loop recording: Yes
AVI Recording formats:
- 1080P (4:3)
- 720P (16:9)
- 480P (4:3)
Records at 30 fps
Photo Resolution: 5MP (2592*1944), 3MP (2048*1536)native, 1.3MP (1280*960)
On-device buttons
- Mode
- Up
- Down
- Record
- Menu
- On/off
Ports: Micro USB, DC 5V
Battery: -Capacity: 380mAh -Charging time: 3 hours -Using time: 2hours -Standby time: 48 hours
Languages: English, French, German, Japanese, Spanish, Russian, Portuguese, Chinese traditional, Chinese simplified, Italian
Dimensions (cm): L: 9.5, W: 5, D: 1.7
Package Contents
HD Mini Car DVR
Car Charger
HDMI Cable
Suction Mount
USB Cable
User Manual
CV-1003 Eagle Full HD Car Camera
Our Price Only $165!